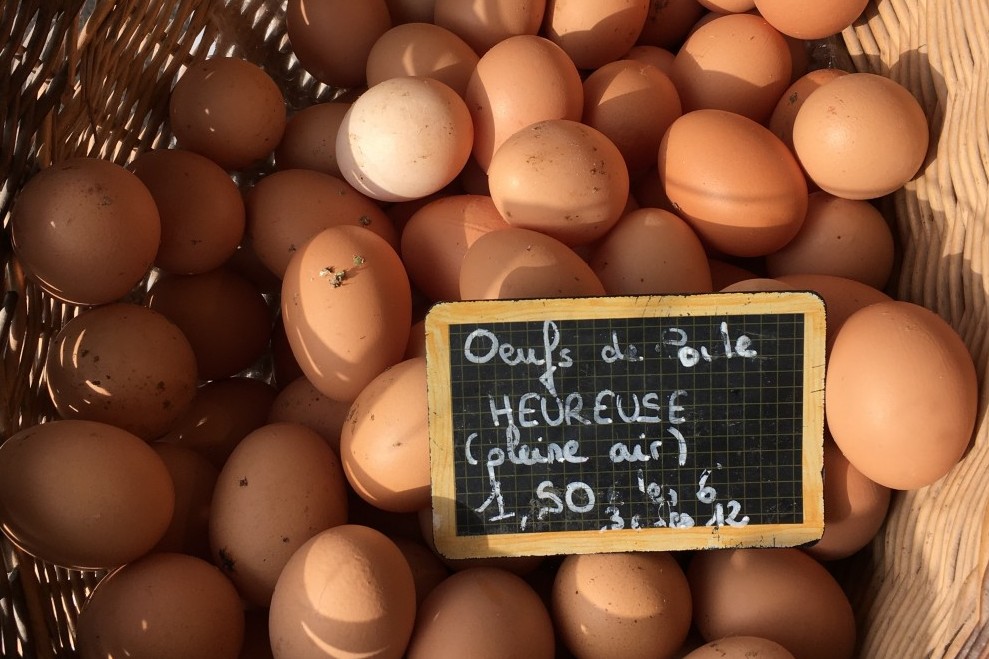 Shop your local market like a pro
Reclaiming your kitchen starts with what you bring in to it. Cooking is a breeze if you have the right ingredients at your fingertips. I am a big fan of farmer's markets, but the environment can be overwhelming if you do not know what to look for. Here are a few tips on how to efficiently shop and get the most out of your market visit!
Eat Whole
I am always so saddened by the pile of greens torn off of beets or carrots behind the market stalls. (Fortunately, I was told that the food is not wasted and often feed to pigs etc.) You are missing out if your leaving these things behind. Carrot tops make excellent ( and cheap!) pesto or tabouleh, beet greens are deliciously sweet when wilted like spinach, and the darker tops of leeks can be kept for stocks and bone broths.
2. Think Time and Place
Apples in summer? Berries in winter? Eating foods that are grown around you is better for your body, your local economy and your wallet. If there is one nutrition trend that you should get on board with, it is seasonal eating.  Is you see something that is out of place, it has likely been sitting in industrial refrigerators or transported from far distances. There are a lot of resources out there to help you determine what is in season in your area. There is even an iPhone app that I have yet to test out.
4. Be a Detective
The farmer's market environment  is far more romantic than a chain supermarket, but don't forget it is is still a market  which means that vendors are very aware of what sells. It is not uncommon for stalls to appear more "local" by piling up imported or commercially purchased produce in wooden crates and baskets. When in doubt, ask where the food is grown. This is another great reason to investigate what is in season.
5. Know Your Produce
Although it requires a bit more work, it is well worth the effort. Learning about what your fruits and vegetables should look, smell and feel like is key to buying quality produce that will taste great and store well. Learn how to pick a tomato, choose the brussel sprouts with tight leaves, or the smell of a ripe melon. This can take a bit of trail and error and some patience. One thing I love in the markets in Lyon is that vendors are eager to help with this ( I once was next to a woman that asked for one melon to be eaten today and one for Sunday!)
6. Take a tour
If it is your first visit, take a tour of the market first without buying anything. This will give you a better idea of the choices available. Once you see the there are a few places selling pumpkins you can compare quality and price.
7. Test the Unknown
Most markets will have some interesting items that you would never find in a grocery store. This is where I urge you to branch out and buy that white eggplant or weird looking spikey fruit.  Anything that might provoke a "what is that?" will do. This kind of food adventuring will only improve your skills in the kitchen and break up your routine.
8. Chat it up
The farmers know their produce and usually have tips for great ways to select, store and prepare food. This can be especially helpful when you are trying something unfamiliar. Google is great, but talking to people is better! One of the most invigorating parts of shopping in open air markets is the human interaction. These exchanges feed us too, so get your fill whenever and wherever you can.