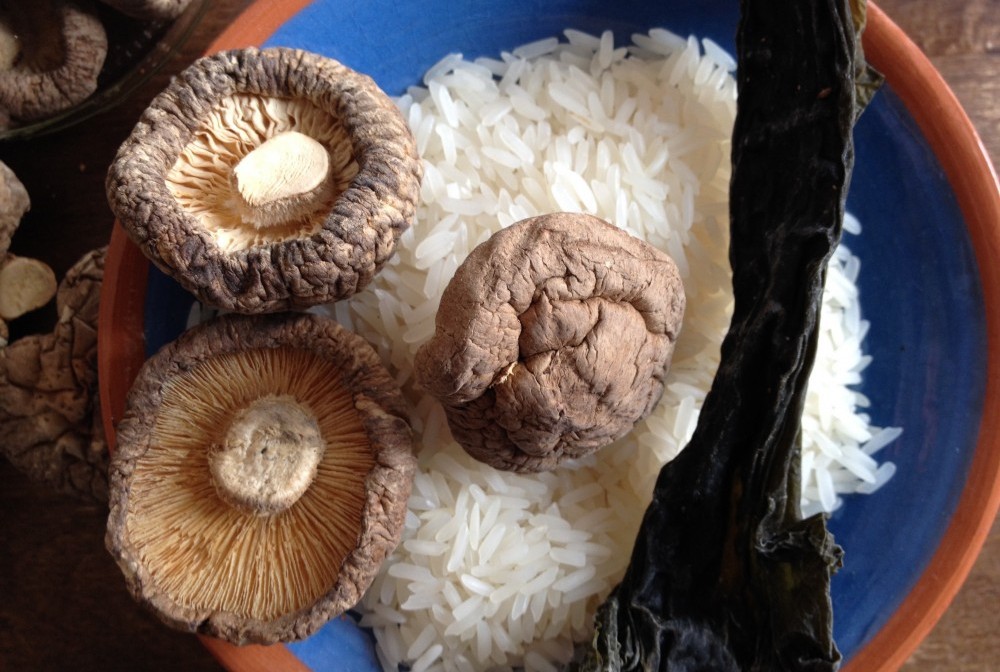 Taking white foods off the blacklist
Healthy eating is is so hot right now. I love it. When I started working with clients in 2007 all of the food movements were just gaining traction. Kale was a mysterious dark green found in macrobiotic restaurants. Now it seems like there are so many resources and voices talking about food, the food supply, eating well, organic foods- seasonal, local, raw, sugar free, gluten free… the sheer number of politics out there are testament to the fact that what we put in our bodies has gained global attention.
But somewhere along the line some pretty great staples earned a bad reputation. I am talking about white foods: pasta, white bread, white rice, even potatos. White foods became the enemy because they are "empty calories" and nutrient deficient. This is not untrue. In fact, in my early training in nutrition counseling I pretty much replaced all of these with their whole grain cousins. When I arrived in Lyon I was hard pressed to find brown rice in restaurants or whole grain baguette that was as delicious as the traditional recipe. As a child who grew up on pasta loaded with veggies and homemade sauces I began to think, what is so bad about this really? So after a little research and a bit of experimenting in the kitchen, I have changed my tune. Now I am making a plea to take white foods off the blacklist. Here's why:
One of the main reasons the nutrition community warn against white foods is because they are amazing vehicles for cheap fats and sugar. As with so much dietary advice, it is easier to just recommend that you reduce these foods instead of explaining why. People get hung up on these recommendations because we all would love to find the silver bullet to feeling and eating better. The problem is we stop thinking and trusting ourselves.
In my experience, making changes to your diet is useless if you feel like you are being deprived. Eating food that is nutrient rich is great, but it is not about swapping your packaged crackers for the whole wheat version. Some people feel so guilty when they enjoy a comforting bowl of pasta or prefer white rice with their curry. Honestly, if you are eating a big bowl of homemade curried lentils with a scoop of rice,  the color of that rice really does not matter much.
In Italy pasta is eaten as a small starter to a meal, not served up for one on a plate large enough for a family for five. If you eat these foods as they were intended, as side dishes, and concentrate on what you eat with them with, there is no reason to feel bad about the noodles in your soup. By cooking up these staples at home you are in control of the quality and quantity of your ingredients.
So today I am sharing one of my favorite rice recipes, a pretty side dish in its own right that is delicious both hot and cold. Serve it with simple sautéed greens and a poached egg for a real treat. Shiitake is touted for its immune boosting properties and the black sesame gives the rice a purply color and a kick of calcium. The rice is cooked with chicken stock which is rich in minerals and gives the dish depth and flavor, but if you prefer to use water or vegetable stock you can throw in a few more mushrooms. I usually add some kombu or other dried seaweed for some bonus phytonutrients (pictured above). If you cannot find dried shiitake, other dried wild mushrooms work well too!
Shiitake Mushroom Steamed Rice
11/2 cups* of short grain rice
5-6 dried shiitake mushroom chopped- stems removed
A handful of black sesame seeds
3 cups chicken stock- bonus electrolytes if you make the bone broth yourself!
1/4 cup warm water
4 tbsp sesame oil
Salt and pepper to taste
Fresh chopped chives (optional)
Rinse rice under cold water to remove excess starch, drain. Soak your mushrooms in 1/4 cup of warm water for about 5 minutes. Add rice and your chicken stock to a large pot and bring to a boil. Add dried mushrooms with their soaking liquid and toss in the sesame seeds. Reduce the rice to a simmer and cover until most of the liquid is absorbed and you start to see little holes on the surface. Turn off the heat and let the rice continue to steam covered for 7 min. Fluff with a fork, drizzle with sesame oil and fold in a handful of fresh chives. Season with salt and pepper.
*The ratio of rice to liquid should be 1:2, using whatever measuring cup you choose.